DAM vs BAM
Think you know DAM, think again.
We're so much more than just digital asset management. We also deal with physical output and stock, from brand collateral to merchandise and clothing.
By implementing a comprehensive brand asset management system, you can streamline workflow, save time and cost, and improve day-to-day operations.
With our e-commerce engine and global print network we're the only brand asset platform you'll ever need.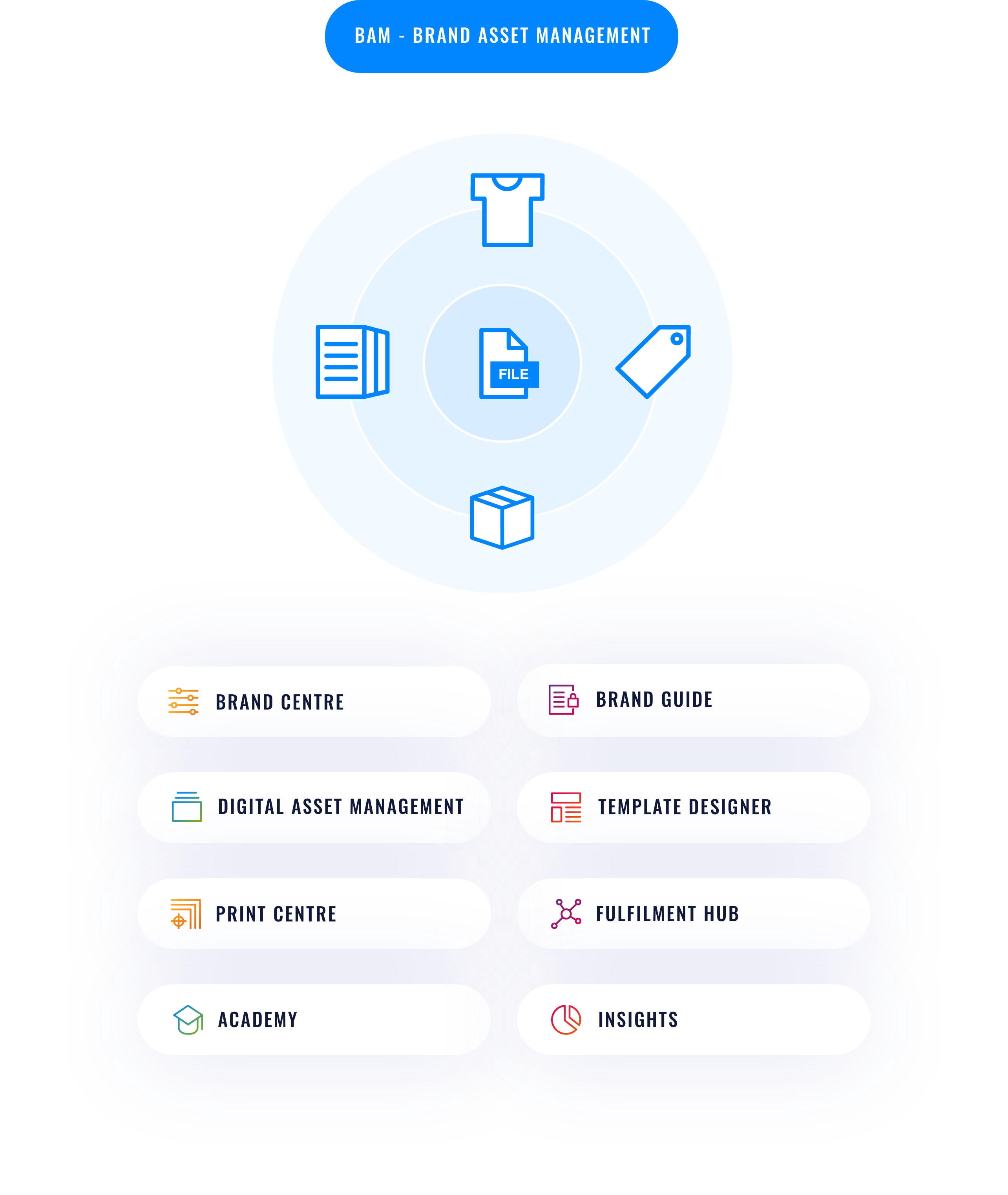 Learn more